Walking via trails or routes for a predetermined amount of time until you get to your goal is all that constitutes a hiking excursion. There are many distinct hiking styles. Depending on several variables, like the route you choose, the weather, and your tolerance for long hikes, the length of a specific hike can vary significantly. Thus, it can last for more than 20 days, and the trek route may cross the entire nation.
This affirms that you might be able to finish some hiking trips in as little as half a day. However, each type of trek has its own merits. A lengthy journey that has been carefully planned is well worth the time and effort. The hiking trail which we will be talking about in this article will take an average hiker about 5 to 7 months to hike the entire trail and is one of the most famous trails among US citizens who are fond of outdoor activities.
The Appalachian Trail is a hiking route in the Eastern United States, extending almost 2,200 miles from Springer Mountain in Georgia to Mount Katahdin in Maine. It passes through a total of 14 different states. If you are a beginner, it might be the most difficult trail you will be facing for a while, so to complete the gruesome journey you will need to be properly prepared.
To help you in your journey even a tad bit, this article will teach you about the dos and don'ts of hiking in terms of packing for the Appalachian Trail. Carrying too much will increase the chances of injury, and reduces your pace, and quitting will be the only option since you won't be able to walk from exhaustion.
Whereas carrying too less will increase the chances of your death in the middle of your journey (most probably due to hypothermia) or once again quitting due to discomfort and limited supply.
The total weight of the luggage you will be carrying should vary on your physical condition as well. Not to mention that if your physical health is not stable or temporarily not well then you should drop the idea of performing the hike as it is not a joke and has a high risk.
Essential Elements
Firstly, let us break down the Essentials for you to pack the best hiking gear you'll need for the Appalachian Trail.
Backpack

Shelter

Sleeping Bag

Clothing

Footwear

Hydration

Guide Book

First Aid
Other items
---
Backpack

All hikers will always require a good backpack for a good journey and this is not a simple choice. You will find a variety of backpacks in the market nowadays for hiking and choosing one might get a bit confusing. You will need the lightest, sturdiest, and sleekest backpack to complete longer hikes as heavier bags will cause problems. The ideal pack will have a capacity in the 40L-65L range which won't change unless you decide to make a custom one.
The bag you will be needing is an internal framed one which is most likely the best option for any hike you ever attend. It is sleek and holds the load closer to the body which makes them more stable even on rugged trails and thus less likely to get stuck on branches and bushes. Unlike its predecessor, external frame packs are not an option nowadays as they are less stable and are too baggy. 
---
Shelter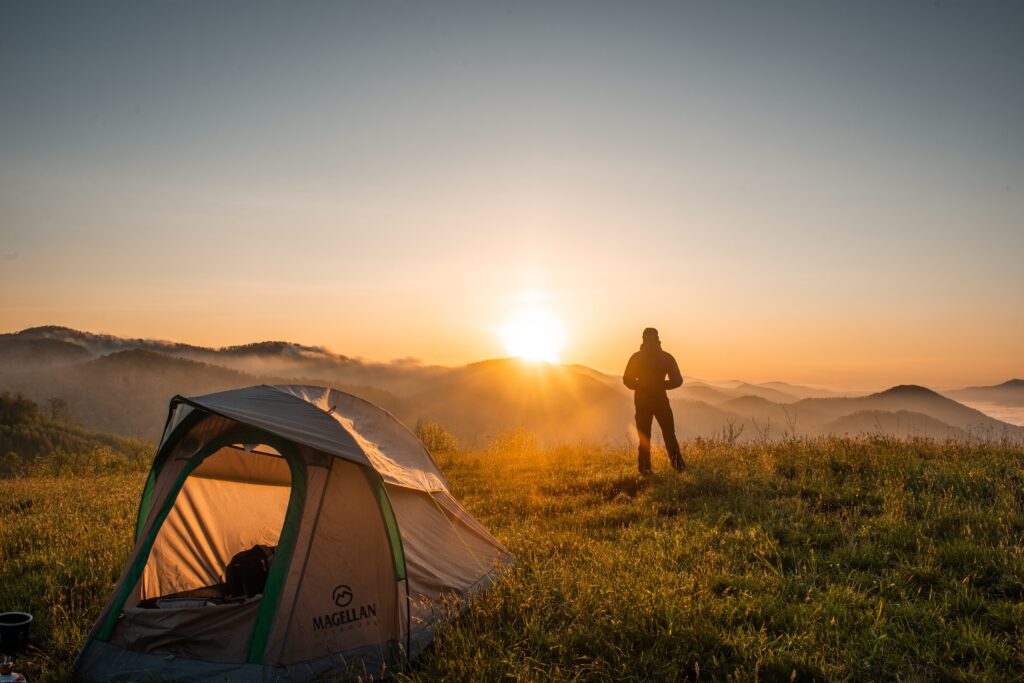 The most essential thing for a long-distance hike might be a place to sleep and a tent is the only plausible option. A good shelter means good sleep and that means a successful journey. It also protects you from rain, harsh climates, insects, and predators in the nighttime.
The AT is more than 2000 miles of walking and definitely, there are tons of shelters along the trail but don't rely solely on that. While you might get to sleep in a cozy hotel during the journey, there is a possibility that you won't even get a room or you are stranded somewhere in the middle of the trail.
You must always have a tent with you for long-distance hiking. Also, remember to practice how to set it up multiple times as it might be tricky in the beginning and might create problems later.
While choosing a tent or a hammock, you must always keep in mind the weight and durability of the shelter. So, don't be scared to spend some extra bucks while purchasing your shelter.
---
Sleeping Bag
With the shelter, you will also be requiring a sleeping bag to help you sleep. Most of the hiking season will deliver sub-freezing weather and thus a good sleeping bag with a 15–20 degree range will be the most ideal choice for hiking the Appalachian trail.
The sleeping bag's material is quite important. A lighter and more compressible option is a down bag. Alternatively, you might use synthetic, which is significantly less expensive and keeps up much better in a moist climate.
You will probably choose the sleeping bag following your tent's quality. If you have a waterproof tent or you are using a sleeping mat, down will be the better option as it gives you a lighter backpack but if you have neither, then you have to get the synthetic one for your well-being.
---
Clothing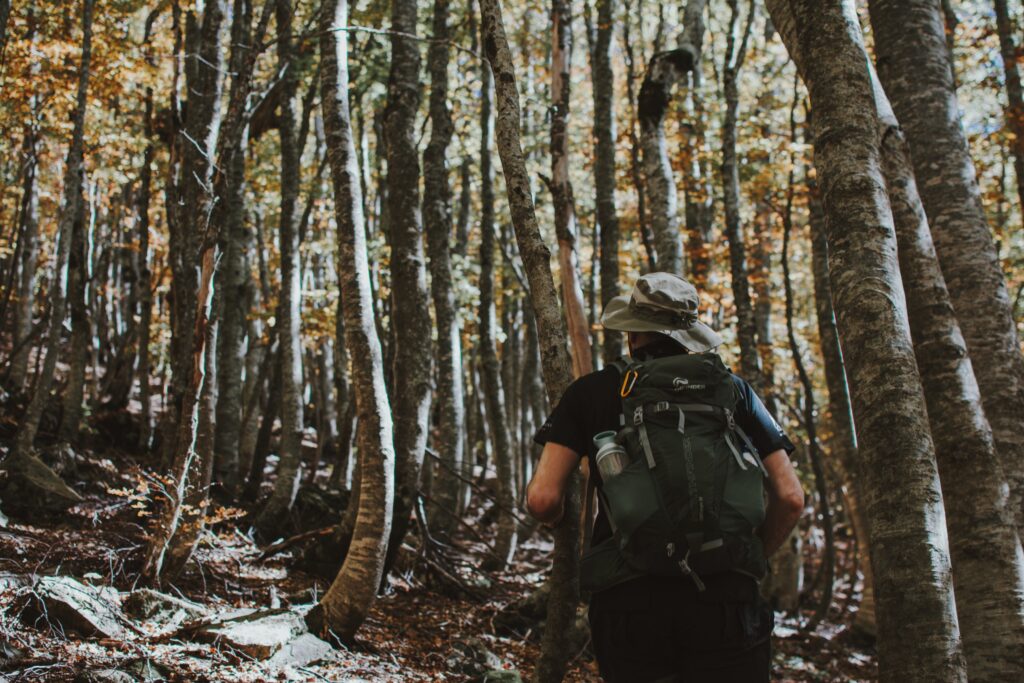 First things first, "No cotton"! You need to be especially careful not to carry cotton clothes as it absorbs all the sweat and fails to drain it away from your skin. Plus, it is a poor insulator and retains odor that other fabrics.
Cotton clothes will put you at a higher risk of hypothermia. Hypothermia is the extreme lowering of body temperature, where the body cannot generate sufficient heat to reach the basic survival limit. It is commonly caused by sub-zero temperatures and moist, damp clothes. At all costs, one should avoid such a fatal danger. Moreover, they will make you smell really bad for the rest of your hike. So, be sure not to pack any cotton clothes.
Always be aware of your weight and space while packing your bag. You won't need more than two pairs of underwear, and two pairs of socks throughout your hiking. Hikers tend to pack the same cloth for camping as well but having a pair for camping separately might be essential.
You should always sleep in a fresh and clean pair for a morale boost and a good sleep. So, for the camping set, you won't need more than some clean leggings, underwear, and socks.
---
Footwear
Footwear is something a hiker must always be careful about. Every trip depends upon the combination of different equipment that is suitable for the completion of your hike. Even if any one component of your hiking gear is faulty, damaged, or not suitable for your body, it will be extremely difficult for you to continue the hike. As such, you may end up quitting before completing the journey. What a tragic outcome it will be.
Good footwear means good stability and less risk of slipping through your entire trail. Most hikers nowadays like to wear trail runners to cover their hiking faster, they give fewer blisters, dry out faster, and are very light to wear. 
One of a hiker's essential skills is understanding when to wear various types of footwear, depending on the terrain that lies ahead. Boots are suitable because of their stability and grip but it sometimes gives severe blisters and is very heavy. People also use a combination of boots and trail runners for better performance but choosing a shoe is solemnly dependent upon the trail you will be taking and the season.
Blisters will almost surely develop if your shoes are either too tight or too loose. Similarly, wearing loose shoes will be unpleasant. Your feet will continually brush against the shoe surface, leading to blisters and skin rashes. Therefore, make sure your hiking boots are of the appropriate size.
One good suggestion I would like to give is that getting a pair with a bit larger size can be beneficial, for it will help you while going downhill. The fitting shoes will risk your toenails and create another problem. However, simply cutting your toenails or bringing a nail clipper along with you will be even better. 
---
Hydration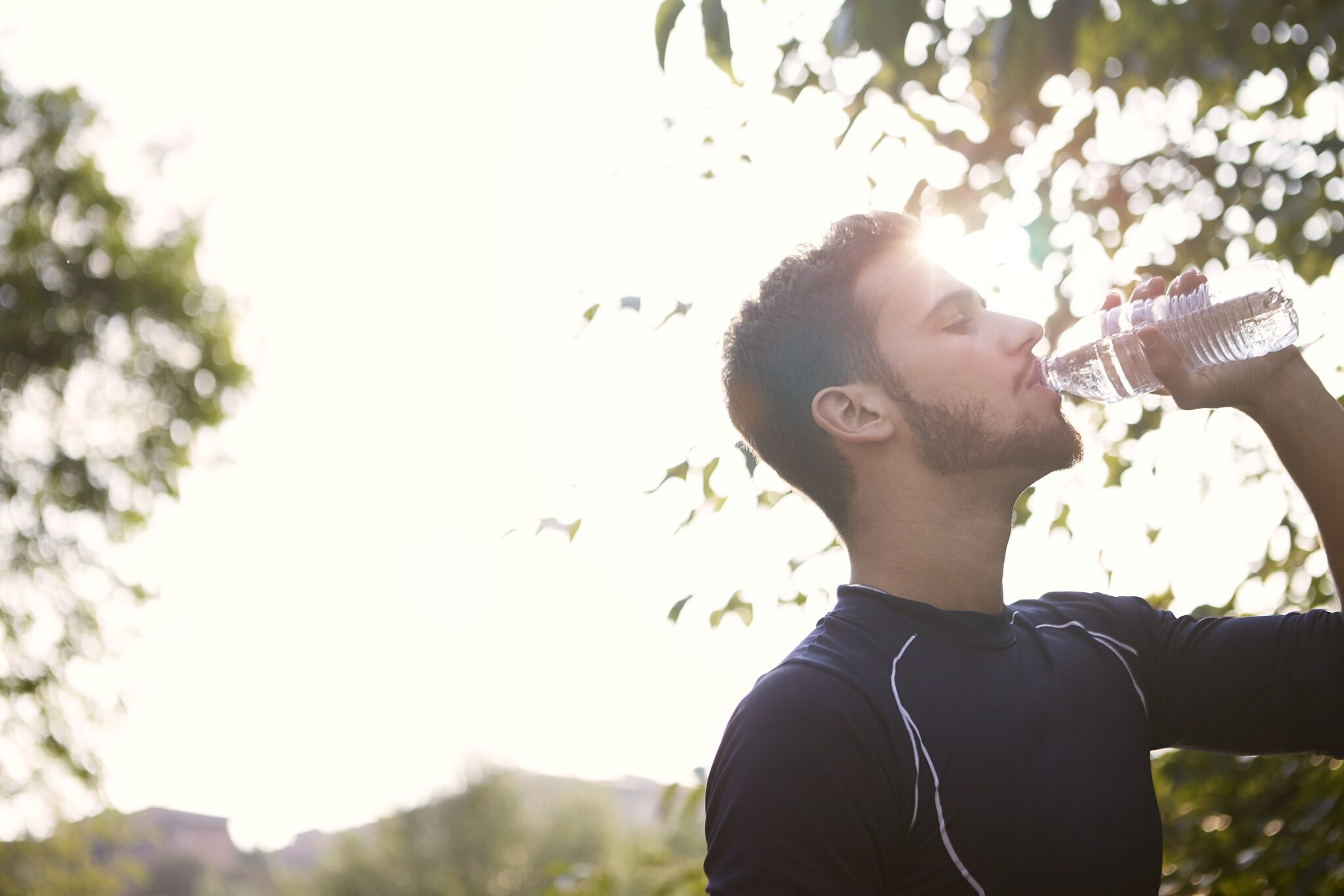 Staying hydrated is very important while doing any physical activities, it keeps you energetic and healthy. Not staying hydrated may cause stomach aches and severe cramps during your journey. Always carry a reusable water bottle with you to store water and always carry some water purifiers in case of emergency. 
Let me give you some tips to stay hydrated:
Before beginning your hike, drink one or two cups of water, juice, or any sports drink. It will boost your performance and give you energy.

Avoid drinking caffeine or cold drinks as they result in fluid loss from your body.

Keep drinking fluids to replenish yourself whenever you feel fit throughout your hike.

Pack some potassium-rich foods to have with water for better rehydration.

Sports drinks are also recommended for your hydration, but remember to drink water as well.

Large amounts of water are present in fruits, and the body slowly absorbs them. Therefore, feel free to have some if you manage to find any on your travels.
---
Guidebook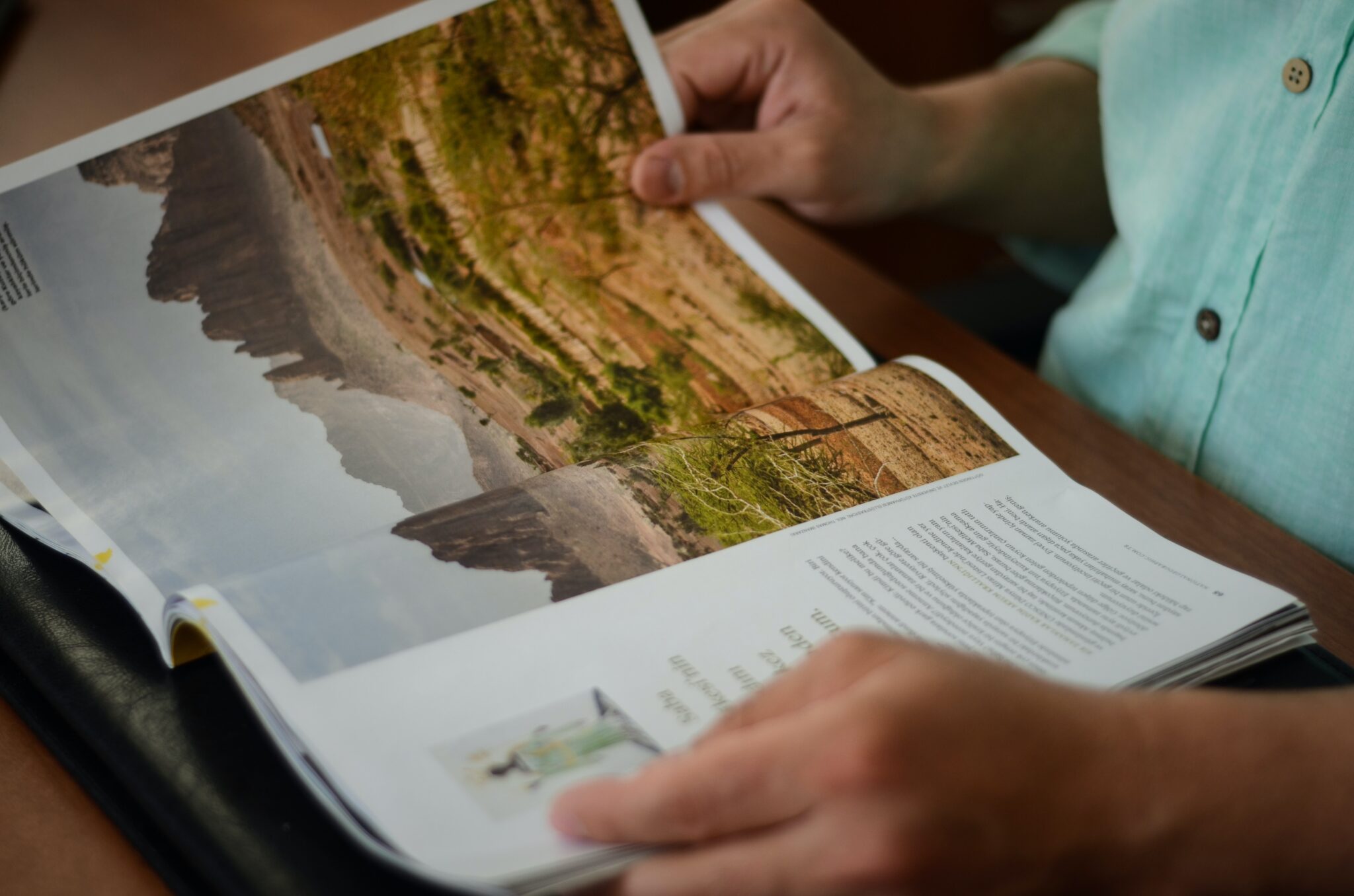 Guidebooks are written by frequent hikers to help beginners and even veteran hikers assist with a particular hiking route. You can get AT guidebooks in local markets which carry all the information needed for the completion of the trail.
It will give you information on everything including shelters, campsites, a map of the entire trail, etc. Although you will probably have your mobile phone with you, a guidebook is recommended to help you find your query without hesitation and time loss, but you can always use your phone if you are comfortable with it.
---
First Aid/Hygiene
First aids are a necessity but at the same time overpacking instead will just become a disadvantage for you. You must remember to only carry the essentials like wipes, gauze pads, antibiotic cream, sunscreen, sanitizers, toothbrush and toothpaste, toilet paper, a lighter or matchbox, and soap. This much is enough to keep you clean during your hike.
Bring enough first aid supplies with you to treat any minor injuries, such as bruises and bug bites, that may arise during your travels.
---
Some Other Stuff
If you feel like you can carry more than the essentials then it is okay to carry some luxury items which you will need for your hike. Some things that can help you in your hike are hiking poles, a multi-tool kit, cook wear, a headlamp, a portable power bank, emergency lights, and some other electrical items.
---
FAQs
Do you need to pay to hike on the Appalachian trail?
You do not need to pay any fees to enjoy the hiking trail. You also won't require any memberships or permits to participate in the hike.
What is the hardest terrain of the trail throughout the entire journey?
The Appalachian trail has left the most difficult part of the entire trail for the last. The trail's northern terminus, Mount Katahdin, offers you one of the steepest paths and rocky roads.
Should we fear animals on the trail?
The Appalachian trail consists of multiple wild animals like bears, snakes, and wild boars but it is not something to be very cautious about. Sure, you will need to take some precautions, but being a little cautious is enough to safely continue your journey.
What to do if you are lost during your hike?
You can easily lose your way during the hike temporarily. Various sections of the trail shift to different location year to year for different reasons. Some places are marked well but some of the places are not marked at all.
These are some tips to survive if you get lost:
Learn how to use a map and compass. This way you will never miss your path and you won't get lost.

Remember the path you came from and return how much you can. Eventually, you will find the right route.

Try using the maps on your phone, if you can catch a signal.

You might also spend money on a reliable GPS gadget, which will function anyplace.