To keep a bearing simply refers to locating yourself within an area with respect to your surrounding. If you are off to a completely strange-looking terrain, better know your gadgets properly as they do wonders. It includes your compass, maps with map compass, and your all sorts of belongings required for you to survive in that harsh environment. You can also take a GPS unit navigator satellite with you that keeps you on track and helps you trace the location wisely.
If you end up being confused with the way or feel unwell on continuing your journey up to the mountains you will either need to retreat or seek help from strangers around. If the signal supports, call out for help immediately!
Best Way To Keep Your Bearings
The Tools Required
Compass map
Physical compass
Camping tent Floor mat
Artificial light sources (Torches)
Good pair of hiking shoes
A cellphone
Goodies for eating and pullovers
Basic Navigational Skills
First of all, before starting off to the trail, use the directional physical compass and turn yourself to the true north. Place the map on the floor and align the map compass with the magnetic north and start to track the trail. Keep verifying your positions with respect to the magnetic compass and your hand map. Make sure you do not keep moving around with any sort of hassle. Your mind must be extra careful for unfamiliar trails as there are plenty of chances for you to b surprised.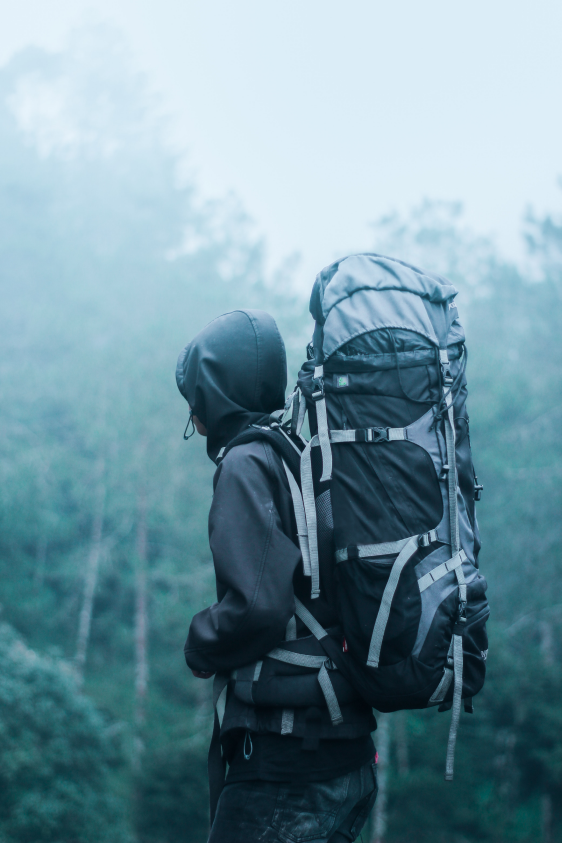 You can use various verified apps on your phone with apps app track location features too. Make sure your phone has a nice battery backup and an extra power source. The more gadgets and resources you have, the safer you are. Carrying out a load of stuff within your rucksack could be a trouble as you have to move around with them. Make sure that you carry only absolutely necessary stuff with you.
Keeping Your Bearings
The best way to keep your bearings is to keep yourself aware of your surroundings and advance with respect to it, hoping everything goes right. While doing that you have to keep your resources loaded and in super condition. Before you start off your hike, check properly for the landscape and specific landmarks. Check repeatedly for checkpoints in the maps and also track your progress on the pathway across the terrain.
You will need your compass, in case of the terrain has plenty of altering routes or decoy routes or looks even weirder along the way. Make sure that the map compass is well positioned and cross-verify it with your compass. You can even mark the landmarks on your map and use them likewise. While you advance, track your steps carefully and keep rechecking till you reach a major landmark. Upon finding a prominent landmark, add some secondary details and note them down if necessary. This would strengthen your vision and lessen your chances of failure during retracking yourself.
This method is much better if you stop for a conversation with the veteran of that area, you might also have ideas of details that you might have missed (e.g. if they had some freshwater stream in that area, you might note it as a water refill spot or a space to freshen yourself up).
In addition, always be aware of which direction you are walking in so that you can retrace your steps if needed. Sometimes, vigorous advancements worsen the situation. Each and every hike carries similarities with the ways of exploration and proceeding. The only difference would be the terrain, and the species of the memories you take back. If you are smart enough with keeping yourself on track, you will end up just fine!
How Is A Physical Compass More Accurate?
The physical compass is either an oval egglike/ plated device or even a digital gadget that will guide you across any terrain towards the geographic poles. They are highly valued while hiking, trekking, or during sailing. A general compass doesn't require calibration while a digital one requires timely calibration.
What To Do In Case You Get Lost?
Well well! In the worst-case scenario, you might end up with what you've feared the most, Yes! you are lost. This might happen if you don't relate your position with the map compass and avoid indications on the map.
Hey, don't panic! Just don't move around more and relocate yourself to the open space that you just found prior to your position right now. If you've gone quite deep within the forest and out of consciousness already, just stop for god's sake! Find a place that could serve as a shelter. If you are lucky enough, you might find some isolated shack around you! Check the floor if it has been raised by logs, for the floor might be tricky and you might end up hurting yourself!
Well, if you are just slightly out of luck, you might find at least a place that you will serve as your billion-star hotel (Yes, I mean under the open sky). Find a rug or a blanket that will save you from the freezing cold at night. If it is a rainy season, it is definitely gonna be much harder. That's the exact reason you should take a camping tent and a floor mat with you to save yourself and your stuff from the awful cold and dew.
Pay attention to the supplies with you, use them to light a fire and warm yourself up or cook stuff to re-energize yourself be it food, water, or any sort of ration. Use the rugs wisely and don't wet them that could worsen the scenario.
How To Light A Fire?
The most proper ignition for fire could be via lighter or matches. Ignition must not be assisted with gasoline as it might worsen the fire if you are not careful enough to handle it. Lighting fire is a common measure to fight the cold upon the hills and keeps you safe from the wildlife approaching you.
Use your matchbox or lighter as an ignition. Use it to light flame upon a paper/cloth/ tinder, blow it smoothly and place it upon a clean surface as far as possible. The best way to preserve the tinder from putting off is to create a light firewood heap and place the ignite below it. The heat is preserved within the heap which aids in creating an amazing flame.
Is It Actually Safe?
Honestly speaking, it is much better to stay in familiar territory and do your hike rather than going off to some random terrain for a hike.
But that adventure can be sensed in an absolutely new space that would provide you with tons of experience. Even the absolutely strange routes could be a lot more familiar if you have a paper map with a well-drawn compass map and a physical compass to track the routes wisely.
Pay attention to all possible landscapes and landmarks on the trail and be a lot more careful about taking the routes seriously and asking locals about the way up to the peak point.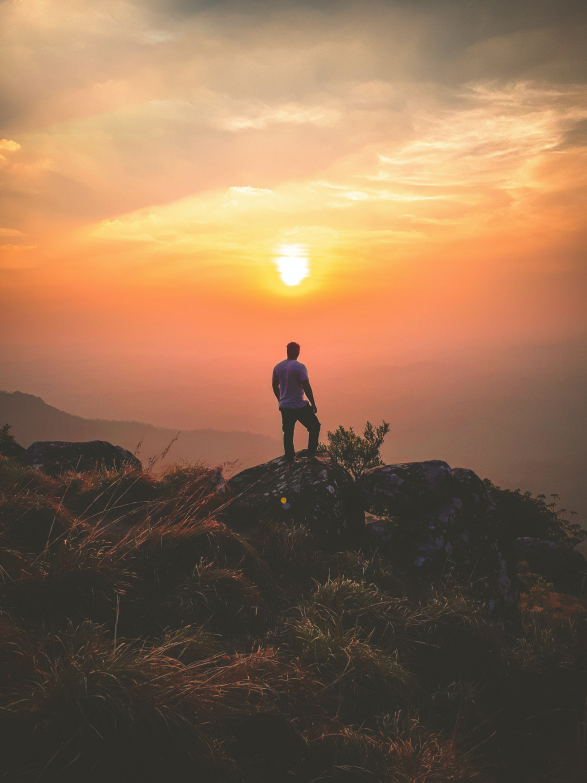 It is always better to let your family and friends know where you are off to. If a random help never arrives, they will definitely opt to rescue you.
Conclusion
Well, we had some discussion over what measures could be followed in case of hiking off to a rather strange terrain. A strange terrain indeed is a matter of concern as you might encounter unpleasant circumstances. You must have a physical compass and compass maps or map compass and GPS unit alongside lots of supplies in case you get lost. Plus resources that would help to keep you warm. Mind telling to elders and asking locals for directions as well.
Plus we discussed topics like; igniting a fire and also measures to use for staying safe in case you lose track and get stuck in a weird area. There were discussions over what sort of goodies should you put into your rucksack before you are off for your hike. Pay attention to the essentials like the tents, the GPS unit device, and the compass map.
FAQ
How to be safe hiking in unfamiliar terrain?
The best way to be safe while hiking in unfamiliar terrain is by informing your close ones about your hike prior to your trek. Afterward, you must take care of the gadgets that you have in your rucksack that you can use in case of emergencies like a satellite phone, GPS trackers, mobile phones, a fire lighter, a physical compass, and a route map with a pre-printed compass.
Is a physical compass necessary during hiking in unfamiliar terrain?
Yes, a physical compass is necessary during hiking in an unfamiliar terrain because you might lose the way while you hike along the path. Sometimes you might lose track while you move around vigorously or get busy exploring the floras and faunas, sometimes the trail mixes up with other routes too. That's the exact reason you require maps and compasses.