Can hiking boots be suitable with shorts? Will you look good in it? Will the looks match safety standards? what if you choose to wear shorts instead of trousers?
Hiking boots look quite fashionable with shorts if you match the colors designs and all that. Besides, summer hiking would require you to put on shorts instead of trousers.
You can hike in shorts and boots combo. Hiking with shorts is much more comfortable than with trousers that allow your knees to move to and fro freely.
You won't have to worry about your pants being stuck to the bushes and just move around freely. Your clothing options would vary with time and season as well. Good luck with your choices!
Tips On Wearing Hiking Boots With Shorts
Try finding yourself the most comfortable types of boots and shorts that would go with your looks. Make sure that they help you to handle all the situations well and cause the least possible irritation issues upon your foot. Let's take a look at, what things are needed to be considered before matching your boots with shorts;
There's nothing worse than having to hike in uncomfortable boots! Check your comfort with the boots you have put on. check for any issues that might generate when you put them on!
Make sure that they are not too short as they might get stuck in the pelvis gap and cause irritation on your skin. Also, take care that they are not too open. It is nice if they are baggy and comfortable with nice aeration inside.
A summertime hike with a set of breathable socks is preferable over socks with thick insides. You could prefer moisture-wicking fabrics that would help you save your foot.
The polyester/ combined fabric hiking shorts are always preferable over those with pure cotton, denim, or any other strong unstretchable fabrics.
Compatible Shorts With Boots
It's best to have shorts that are water-wicking and not made up of extremely firm fabrics like denim or water-absorbent like absolute cotton. Prefer water-wicking fabrics over others. This would help to balance the sweat and help it evaporate much faster preventing your pelvis from jock itches. Don't wear jean shorts, denim, or anything 100% cotton shorts, as cotton can hold a lot of moisture and doesn't dry up easily.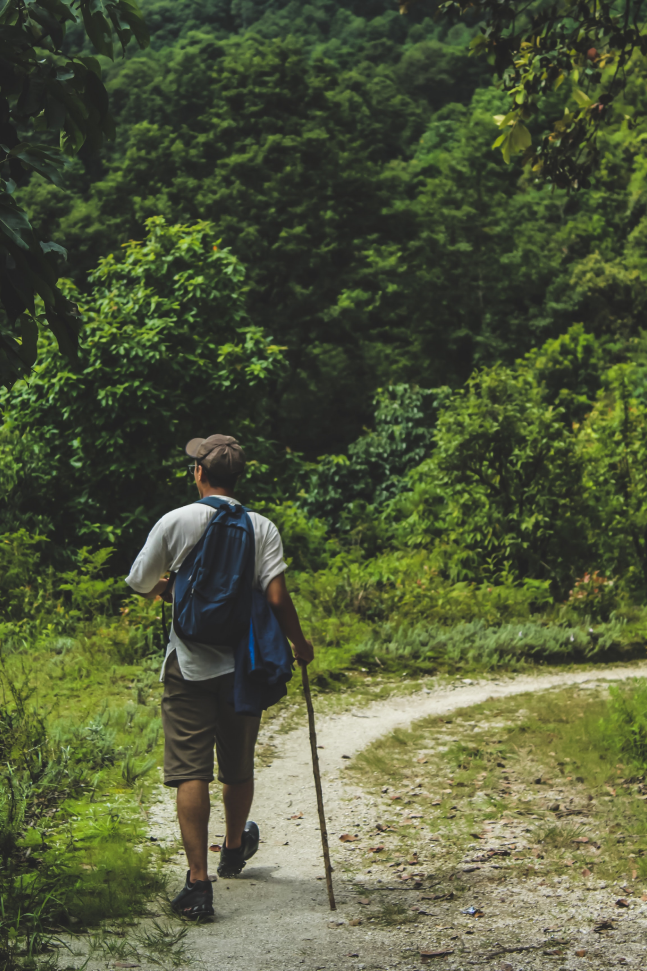 It is better to look for fabrics with a cotton-synthetic blend of polyester or nylon, which will help to keep the sweating under control. Make sure that the shorts are provided with belt loops and are of good quality ones.
How About Hiking In Sneakers?
Well! they might be of good quality. Even hiking shoes are much preferable over general sneakers. Hiking boots are provided with ankle guards while hiking shoes lack those. This makes hiking shoes preferable in the summer seasons.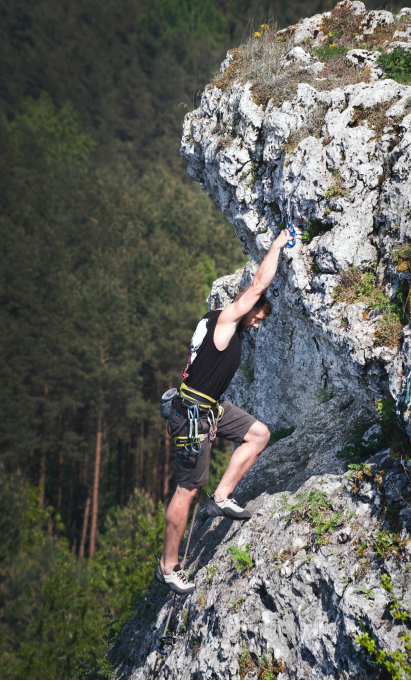 But, regular sneakers might be slippery as the rubber soles are entirely different from what you get in specific hiking-purpose boots hiking and shoes. Similarly, durability is a big question. You might never know what sort of adventure might be waiting for you!
If budget is the issue, make sure that you go slow with your sneakers!
Casual Use For Hiking Boots
Hiking boots are seen as popular footwear, even casually! They go well with shorts and are quite popular footwear alongside sneakers. You can see them around with shorts, skirts, denim, and even casual suits. They are way more multipurpose than they look!
Yes, the shoes would just do fine without you having to trouble yourself with all that choices of sneakers to match your attire. Wearing hiking boots are known to have their own prominence and can fit well with various styles! What is better than a reliable pair that would suit you with any style?
Hiking Boots For Summer?
You will definitely require hiking boots in the summer and they are preferable as well. After all, you would not prefer hiking with a pair of flip-flops. Shoes help you to prevent dirt and small pebbles and likewise. Plus they add strength to your feet to deal with the roughness of the trail!
Just make sure to choose hiking boots that give you great traction while hiking and that is breathable and comfortable so that you have full confidence to hike without worrying that your hiking boots can't provide the necessary support.
Then, can I put on these hiking boots in any season?
The answer to this is yes! because hiking boots are comfortable, durable, and stylish. Plus, they can be dressed up or down depending on the occasion. The ankle support adds style to them to quite an extent, especially it's the leathery matte rim that does the job well!
So, next time you're looking for a new pair of shoes to wear out, consider a pair of hiking boots. You might be surprised at how much you like them! Especially the ones with pure matte/velvety looks on the exteriors go well with any sort of clothing style.
The Best Brands?
There are tons of hiking boots like Salmon X Ultra, Merrel Moab, Salmon Quest GTX, Hoka Anacapa, La Sportiva Ultra Raptor, Lowa Renegade, Asolo Falcon GV, Topo Athletic, KEEN Targhee, Oboz breeze, and likewise. These are some of the most popular brands that you will come across!
Hiking boots are quite expensive, so it is better if you make up your mind to pay a bit extra than buying a regular pair of sneakers.
Perfect Fitting Space For Hiking Boots?
Well, it depends. Some hiking boots are way too stout and the toe box might be hurtful, in such cases it is better to choose those without that feature. Make sure that they fit tight but don't hurt your foot! You are going to hike with it, so technically the boots would be more hurtful along the course.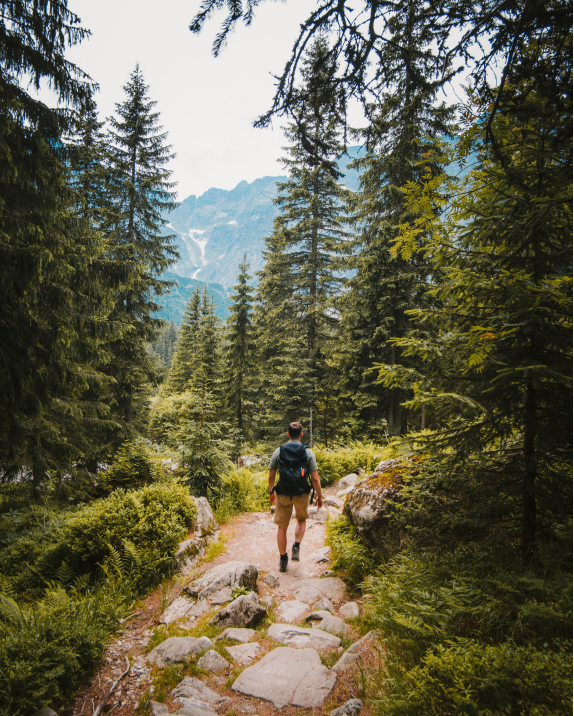 Well, after a little walk, your feet would start to swell up, and this would make your boots tighter along the way. Keeping this thing in your mind, make sure that you buy a slightly bigger pair to fit on your foot. You can always try putting on thicker socks in case the shoes still seem quite bigger.
Advantages Of Hiking Over Walking
Well, hiking is a definitive exercise that involves adventure alongside exercising! Hiking is done in elevated areas that require you to burn quite a load of energy alongside a daring adventure that will provide you with lots of memories to bring back with you.
Hiking across elevated terrain helps you exercise your muscles, improve your cardiovascular health and keep you fit and your mind healthier.
Training your muscles by hiking would help your muscles to be resistant to small strains and sprains. It also strengthens your lungs for aided respiration and helps with releasing endorphins.
Preferred Clothing Style While Hiking
The type of clothing required during a hike depends mostly on the season! Sometimes you might have to put on tons of load to keep yourself warm, while sometimes you might have to just have a simple layer over your skin and that's it!
Make sure that the clothes are of good cotton fabric that won't cause any rash or irritation upon your skin or Polyester/Spandex fabrics for breathability. Hiking is already and you can imagine doing it in uncomfortable clothing!
They provide comfort and support that suits your body and keep your body temperature at optimal range so as not to feel too hot when you are hiking. It is great if the fabrics help you avoid sweat and let you enjoy your hike thoroughly.
Finally, The Actual Pros!
The breathing space provided by shorts helps to keep your body cool and helps to avoid all the hassle to walk around with sweaty trousers along the tough trails.
The trousers might need to be tucked up and rolled in some trail areas. Or you might feel like doing so to provide some airflow to your foot.  And if you are in shorts, you are one smart guy!
You might have to pass across some creaks, streams, or any water surfaces. You can imagine yourself rolling up your pants. That's why we are gonna need shorts! Even if the water splashes on your foot, it would dry out much faster. Remember! wet trousers might help you catch a cold faster. So, shorts are the best hike partners!
The Cons
The drawbacks of putting on boots and shorts are that you might happen to encounter bugs and insects that might lead to skin infection, or you might encounter bushes that might cause rashes and scratches, or even serious wounds.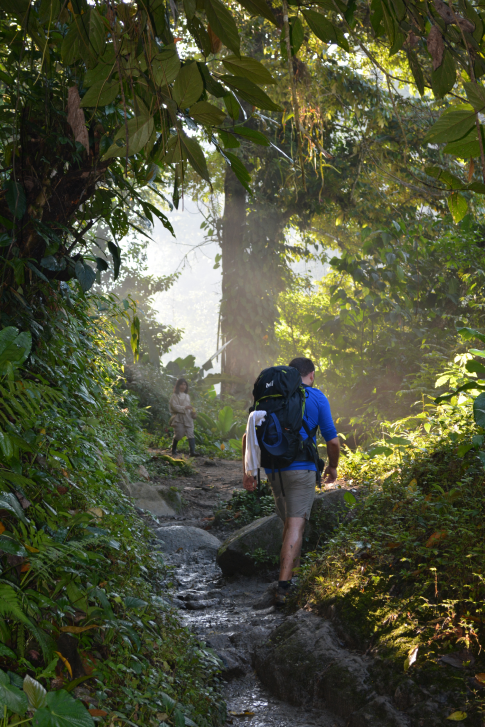 You might even have to consider putting on long socks with your boots which would save your ankles from inflammation.
Conclusion
Well so far we have discussed the shorts and boots combination;  the types of shorts and the types of hiking boots to prefer. Likewise, the best brand of shoes, spacing required on your boots, boots for casual wear hiking and your preferences with sneakers over hiking boots, and so on!
See, it is much better if you put on hiking boots with ankle support or hiking shoes instead of sneakers and also shorts instead of trousers on summer hikes. You will get to see the benefits once you follow it by yourselves. Have a great hike ahead! Try reading more of our articles.
FAQ
Is It OK to put on hiking boots with shorts?
It is completely fine. In fact, there is an upper hand in most of circumstances while putting on a pair of hiking boots with shorts instead of trousers. They also go with fashion trends and suit you quite well providing as much aeration as possible.
How do you wear hiking boots with shorts?
You will check for the room for your foot and check for matching colors as well. Make sure your shoes are fitting and not extra big. Try putting on half-size socks with rather a dark color for the match and to save your ankles from possible inflammation from the boot supports.
How much room should you have in the toe of hiking boots?
The toe box space should not be tight. It must be loose for your fingers and toes to move but not too spacious of course. Make sure you tighten your boots by applying temporary measures if in case you somehow get a wrong-sized pair for yourself.